CapnCook
---
I'm an old legend in the ACP army, leading the one and only ACP UK Force who is the most awesome force I know and all you troops are more than I could ever ask for. Anyways, I joined ACP 2012 and , I rose up the ranks and became LEADER! Even if it took me a year to work up, doesn't mean it will take you a year. However, the longer you're in the ACP, the more respected you'll be! I, obviously, led alongside magnificent Tori in a tremendous leadership.Hope to see you guys on chat! I'd be pleased to have some fun and play some games with you. xD. I was also a leader of the Soda Pop Army and Army Republic as well. I currently lead the Chaos Army, and I plan to lead them out of there slump.
Army History-
ACP- Former Leader (went to war with UMA and AR, lost. Led to sizes of 30+)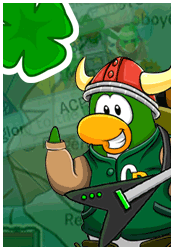 AR- Former Leader
(no war, led to sizes of 20+)
Chaos- Current Co-Leader (no war, sizes of 15+)
Soda Pop Army (SPA)- Leader, led to two war victories against LS and RF, Led to sizes of 15+.
Present-
I currently am co-leading the Chaos with Sapper in yet another tremendous leadership in hopes of turning the Chaos into a winning army of sizes of over 20. They were suffering with sizes of 7-10 and now with some of my leadership we can come up with sizes in the high 20's or low 30's. In the earlier part in the year Chaos has sizes of 40+ and hopefully Sapper and I can do that again.[color]

Other-
During my time with the Army Republic (Club Penguin Army) I was trusted to lead them to victory and never hold back, one day I resigned and went to there brother allies known as the ACP (Army of Club Penguin) where I led them instead, this sparked a war and it broke my heart watching brother allies fight each other in another cold war. It was terrible seeing Burr and I fighting over servers but I went ahead and showed the AR (Army Republic) hell. We fought for hours a day and for days this went on and then in to weeks. It was even almost the whole time but AR was slightly bigger. The final day has begun. The AR went to the Snow Fort with around 45 troops. I led the ACP over to the Plaza with sizes of around 40. Both armies regrouped in the Dojo and were face to face. Burr and I stood in the middle and commanded our armies. It was chaos. Half of the Dojo was covered in green troops chanting "ACP" and the other side was filled with troops drssed in blue and red chanting "FEAR US". The AR had grown to sizes of 50 and the ACP was at 45. The lag was so real and before along there was nothing but ACP and AR troops in the Dojo and people were being locked out. In all I would say the AR had about 60 people on and the ACP had 55 or so. The AR was much more organized than us and slightly larger. The battle went on for another horrendous hour. We had lost that war and surrendered. In the end we signed a treaty to keep our servers, but the hate continued. I took a break from armies for a couple months and just recently I got a job as co-leader for the Chaos army and now we have reached sizes of 15+ which is much better than the sizes of 7-10 that used to be recorded. We wish to bring the Chaos back to sizes of 30 and that will be a long road ahead. I am currently leading the Chaos through a war against the Dark Bandits where it is in our favor by two wins. This will be my fourth war I have lead through.

Inducted in to the Hall of Fame 12/30/14[color]



War Count-
[3] 2 wins 1 loss.

Win/Lose Record-
89 wins/ 11 losses

Status-
In a war with Dark Bandits-


Chaos-2

Dark Bandits- 0

Chaos Empire-
Servers-
Bunny Hill
Cream Soda
Frosty
Great White
Ice Pond
Icicle
Mukluk
Pine Needles
Snow Shoe
Snowy River
Snowbound
Cloudy
Jackhammer
Mountain
Parka
Snowboard [capital]
Snow Cone
Snow Globe
Tundra
Southern Lights
Winterland
Yeti
Yukon
Zipline



Our Flag-



Our Allies/Enemies
Allies-
Dark Warriors
Ice Warriors
Water Vikings
ACP
Dark Knights
Striking Raiders
USERNAME
CapnCook
HISTORY
View Nickname History
RANK
Rookie
HOUSE
House Wizard
POSTS
36
VIEWS
166
REPUTATION
36
JOIN DATE
29th December 2014
LAST ACTIVE
15th June 2015
THIS MONTH
0s
GOLD
0
FOLLOWING
0
LEVEL
XP
500

-354 XP away from level 2

OVERALL TIME
0s
LIKES PER POST
1.00 per post