Ender Skippy
0sKIPPY
---
Main Owner and creator of #PartyOn
I was the first girl imperial knight.
Ever since I became a knight and even a little before I have worn armor.
I love Cadence!!!

I always have my rainbow puffle Grace with me in the game.
My brother's name is Chase (online).
I joined OldCP in V5.
I've always been taller than almost everyone I've known (including my Mom!)
I got my name from my dog Skippy.
In real life my hair is brown with natural highlights.
I wear glasses.
Everyone in my family (except my Dad) has brown eyes including my dogs.
I was one of the first knight's hired.
I come from a really tall family so I'm 7 feet and 1 inch tall.
I love helping others so if you need help I'm normally in the town or you can pm me.
I love drawing and singing.
I was born during the same year as my dog Skippy (she was born 12/15/01).
I support stopping the slaughter of dogs. To help support it click the link below.
http://www.petitionbuzz.com/petitions/carefordogs
My favorite CPPS is OldCP but, not because of it's feature's and cool /jr rooms but, because of the friends.
My puffle's name comes from my Best Friend Grace that I've been BFF's with since I was 4.
I love Star Wars!
I love the Lego Movie it is AWESOME!!! (Not as much as my brother though)
I am a Prissy TomBoy.
I killed Scarlet at the warlord comp. but, due to a cheat she still survived and when she came back she killed me.
Some of my best friends include PenguinDSC, Sadie, Cheep, Tennis, GreenGuy, Raindrop, Terry91 and a lot more that would take years to type.
I can hear so well that I can even hear a dog whistle on the most "silent" setting. (Those things drive me crazy, make me dizzy, and give me headaches!
I have a really painful disease that makes all of my joints pop out every time I barely move,I think it's called hyper-mobility.
I love MineCraft or watching other people play it or watch most animations about it.

I myself am actually a Minecraft Animator. Animations coming soon to my new Youtube channel!
I love the Admin Chickens!


I also love "THE HAUNTING" and "THE HAUNTED" which they do. I especially love to watch the stuff behind the scenes were you learn how they make most of the effects and learn what Armen does when he's not playing... ArmenBrine.


I also have a pet EnderDragon named Bob.


I also like to design simple flash games and awesome, custom, swf's. [color]
I have 73 likes on my application and if you would like to read my moderator application here is the link.
http://forums.damenspike.com/view/9852-/




OLDCP DARTH HERBERT TAKEOVER!!! WAH HA HA HA!!!

The Awesome Emperor Damen!


Damen giving me the badge of Honor!




Some Penguin GIF's: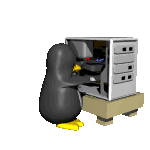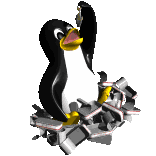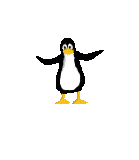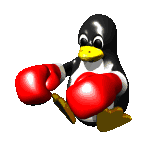 Rockin' My Shades





A Clip from my best friends favorite TV Show (she's in 9th Grade btw.)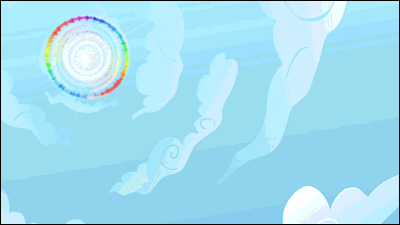 Choo Choo!




Here's some GIF's of a couple of my favorite Minecraft Animations.


Well, while my internet is up still I need to know: What's currently happening in OldCP since I don't think my internet connection will last long enough to log in and connect (I'll still try) and what's the current news with FNaF 4?
USERNAME
0sKIPPY
HISTORY
View Nickname History
RANK
Member
HOUSE
House Guards
POSTS
469
VIEWS
3,082
REPUTATION
447
JOIN DATE
6th October 2013
LAST ACTIVE
15th January 2020
THIS MONTH
0s
GOLD
0
FOLLOWING
0
LEVEL
XP
676

-31 XP away from level 12

OVERALL TIME
0s
LIKES PER POST
0.95 per post